Events
Family Service League New Children's Area
Alice and Jaclyn Houseknecht Foundation is helping to fund and name the building of the Children's Area in the new FSL Health and Wellness Center in Bay Shore which is expected to be completed in 2018.
We believe as FSL does, that growing up in a stable family environment provides children with a sense of security, and the knowledge that they can overcome the challenges presented by everyday life.  Among the best ways of ensuring that each child is given a good start in life is by providing professional guidance, counseling resources, and positive, character-building recreational activities to support those who may be most at risk. We are so happy to be able to contribute to FSL's future with this new Children's Area.
We will keep you updated on our progress.
December 2015
Annual Executive Briefing and Presidential Reception at The Carter Center in Atlanta, Georgia
Laurel Denison, President Carter, and Alice Houseknecht at the annual Executive Briefing and Presidential Reception at The Carter Center in Atlanta, Georgia in 2015.
August 2nd, 2014

This year's Gala Honorees are Alice Houseknecht, and Christine Iu & Andrew Suckling – whom we are proud to honor for their philanthropic commitment to the community. Our Honorary Co-Chairs are the husband and wife duos of architect Nancy Mack and Chad Smith, drummer for the Red Hot Chili Peppers; and actress Julianne Moore and director Bart Freundlich.
Gala proceeds benefit the Montauk Playhouse Community Center Foundation's ongoing restoration and redevelopment projects.
Thank You to the Montauk Playhouse. We are truly honored.
Read more here.
Alice and Jaclyn Houseknecht Foundation cocktail party fundraiser:
Saturday, July 19th, 2014
The sale of the East Deck Motel has made a life-long goal of forming a charitable foundation a reality. Helping make all this possible with their abounding enthusiasm and talents are my daughter-in-law Jaclyn Houseknecht (Executive Director) and Board Member Roger Feit (founder of East End Foundation/Rell Sunn Surf Contest).
Our first event was a successful one! Held on July 19th, we focused on our partnership with Every Mother Counts which is Christy Turlington's charity dedicated to maternal healthcare in our country and across the world.
Attendees generously helped us contribute to Every Mother Count's Safe Transport Grant. This grant provides transportation vouchers which helps to break down the barrier between Ugandan women living in rural communities and access to health care. Since ambulance services are a rarity or non-existent, these women are safely brought to a birthing clinic, and no longer have to walk several miles while in labor. The vouchers also encourage women to attend pre and post natal visits in which they can be tested for many diseases and viruses, leading to the prevention of HIV/AIDS transmission during delivery.
100% of the proceeds from this fundraiser were donated to Every Mother Count's Safe Transport Grant.
DONATE TODAY
Cash/Checks/All major credit cards are accepted via paypal.
Payable to:
The Alice and Jaclyn Houseknecht Foundation
AJH Foundation is operated by volunteers therefore 100% of your
donation goes directly to our partnering charities.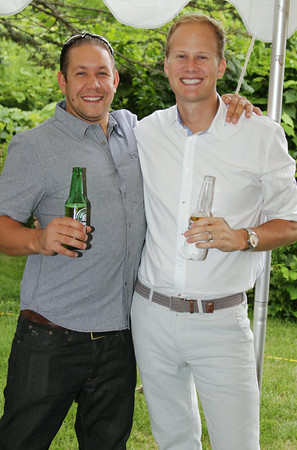 Every Mother Counts, Mother's Day Luncheon
This Mothers Day, we spent the day at the Every Mother Counts Luncheon, hosted by Every Mother Counts founder, Christy Turlington Burns. Thank you Christy for a wonderful event. We are so happy to have been a part of it!